Traffic IQ Security Testing Service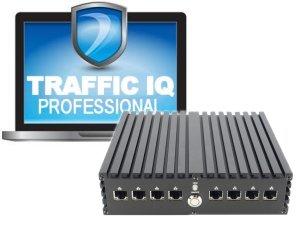 Click the image to enlarge
Traffic IQ Security Testing Service
Annual Subscription – Cyber Security Testing Service
A fully managed service to evaluate the effectiveness of your Cyber defences. Our experts will use Traffic IQ Professional installed on a device in your designated location to test according to your chosen Frequency, Weekly or Monthly.
We have arrangements with Proofpoint to also use their ETPro packet captures to extend the evaluation from different angles or extended to additional Malware checks.
Our experts will test and evaluate any areas where improvements can be made. Exploits and Malware as discovered will be tested within the frequency chosen. This will identify areas where you need to add rules or initiate measures designed to work around vulnerabilities until such time as Patches are available.
After you have subscribed we will send you a device with instructions how to install and support you through the implementation. After that you have nothing to do except react to any recommendations from us. We will support you at all stages on corrective procedures